Thank you to all those who participated in our Momentum Referral Raffle, thank you for your referrals, and congratulations to all the winners!


First Place – Maria Ceja


Second Place – Cecilia Bada


Third Place – Alvin Gali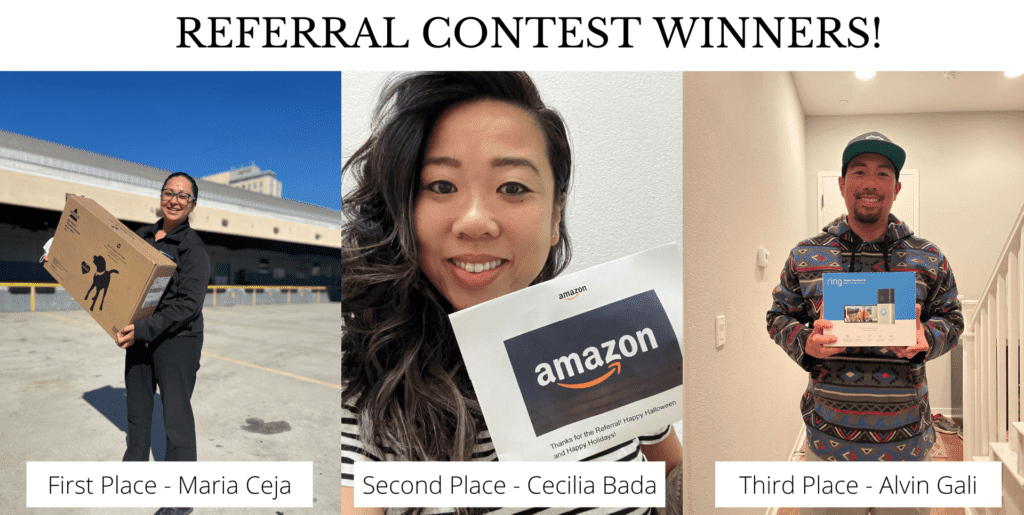 We are your local Bay Area realtors- servicing Silicon Valley and the South Bay. If you missed the chance to win- look out for future contests; and remember we are never too busy for your referrals!