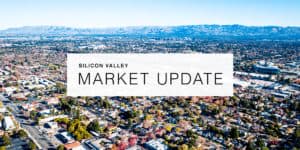 This month, we take an initial look at the first half of 2020 in the context of the local, state, and national real estate markets. Since March, the pandemic has brought us largely into our homes. Many of us have learned through the last several months that the quality of our dwellings greatly affects the quality of our lives. Our time in our homes will likely continue as Governor Newsom began scaling back California's reopening on July 13 without a stated end date. During uncertain times like these, we continue to provide you with the most up-to-date market information, so you, our clients, feel supported and informed.
In this month's newsletter, we cover the following:
Key News and Trends in July: Across the United States, COVID-19 cases continue to rise as the economy struggles. Local rental markets experience rent drops. Meanwhile, pending home sales set records nationwide.
July Housing Market Updates: Silicon Valley's single-family home prices increase with all three counties reporting higher prices compared to last year. Sales rebound and months supply of inventory heads back down towards familiar lows.
And now go check our newsletter –>